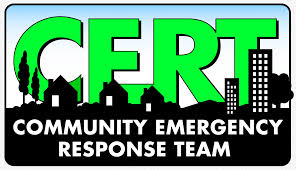 Community Emergency Response Team is a training program that prepares you to help yourself, your family, and your neighbors in the event of a disaster. During an incident, emergency service personnel may not be able to reach everyone right away. By getting trained in CERT, you will have the skills to help emergency responders save lives and protect property. 
The three-day training is free to the public and will focus on disaster preparedness and response situations such as light search and rescue and disaster medical operations. 
     January 26-28, 2018 | Southeast Community College | 8800 O Street
To reserve a seat, email teri@volunteerlinc.org.
Read about our Emergency Volunteer Program.